This post is one of the ten in Vibrant Homeschooling's Fabulous Family Movie Nights series. Click here to see the other movies featured and be inspired to plan an interactive learning experience through movies with your family this summer!
The Wizard of Oz is one of my favorite movies of all times. So much so that I convinced my daughter to do a Wizard of Oz dance solo a few years ago. And, she was the cutest Dorothy ever if I do say so myself!
Anyhow, until I was invited to be a part of this awesome series, I never really thought about all of the family fun that could be had with a Wizard of Oz theme. We watch it. We sing along. We laugh at the lion and the scarecrow. But that was all.
More than the fun foods and crafts that we could have done, as a homeschool momma, I can't believe I never took the opportunity to flesh out all of the learning opportunities that this movie presents.
About The Wizard of Oz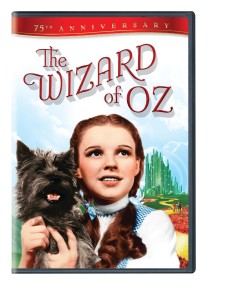 The Wizard of Oz is a classic movie based on the book by L. Frank Baum. Since its original debut, the newer versions of the movie have been digitally remastered and colored.
In this film, a young girl named Dorothy travels is caught by a tornado. She travels over the rainbow to the magical land of Oz. In Oz, she meets some unlikely friends who overcome many obstacles to help her find her way back home.
Wizard of Oz Goodies
There are so many yummy goodies that your family can enjoy while watching Wizard of Oz. A bowl of Bugles are really Scarecrow Hats or even tornadoes. Serve rainbow lollipops and become a part of the Lollipop Guild. Sing "Ding Dong, the Witch is Dead" while eating Hostess "Ding Dongs." Chant "Lions and tigers and bears, oh my" while eating animal crackers. Munch on Poppyseed Muffins. Let kids help you make rainbow cupcakes. Use lime sherbet and Sprite to make Melted Witch Floats.  Cheese cubes can be the Yellow Brick Road.
More yummy Wizard of Oz snacks include:
Wizard of Oz Fun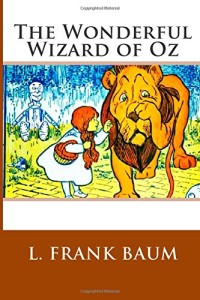 I highly recommend reading the book. There are quite a bit of differences between the movie and the book. Here are some great printables you could use to bring the story to life:
In addition to reading the book and completing some of the printables listed above, there are so many hands-on activities you can do to have even more Wizard of Oz fun.
Conversation starters:
If you had a pair of ruby slippers, where would you want them to take you?
How is Oz similar to your own town? How is it different?
If you were going to see the Wizard, what would you ask for? Why?
Who is your favorite character? Why?
Dorothy put all of her trust in the Wizard. Who does the Bible say we should put our trust in?
Books to Supplement a Wizard of Oz Unit Study
There are many different versions of The Wizard of Oz. I'm sharing a few here so that you can find one that readers of all ages can enjoy.
Books to enhance further studies:
Have a wonderful time enjoying this timeless classic with your family!
Since each family makes their own determination about which media content is suitable for their individual family members, parents are advised to preview the movie themselves before watching. Some movies may have content not suitable for the youngest audiences. Neither Vibrant Homeschooling or guest authors in the series will be held responsible for content that your family may or may not deem appropriate in these movies.
This post is linked up with Favorite Things Friday and The Homeschool Mother's Journal.