DIY Christmas Gifts by Kids for Adults
10) Whoa! Look at these adorable DIY Sharpie Mugs! I've got a step-by-step tutorial (plus free all-season gift tags!) that you can check out in this post! My kids made these as a classroom project one year for all the teachers at their school! Kids love making these and adults love getting them!
11) Here's a twist on the traditional candle gift: decorating votive candles with a design on the outside. The post here from Buggy and Buddy is in reference to Valentine's Day, but it can be adapted to be a general design or a seasonal one.
12) Homemade beauty products are an easy and inexpensive gift. Teaching 2 and 3 Year Olds shares her recipe for Lavender Bath Salts.
13) Or how about an awesome homemade body scrub? Simply mix about 1 cup of white sugar with 1/2 organic coconut oil and then add about 6 drops of your favorite essential oils. Some great combos would be lavender and peppermint; or a lemon and tangerine blend.
14) Bath bombs are… well… the bomb! My kids love giving them (and this momma loves receiving them). Check out Red Ted Art's recipe and cute heart-shaped bath bombs here.
15) Here's a sentimental gift that can be added to each year: A drawing journal that a child creates and gives to a loved one. Sunshine and Hurricanes details her idea here.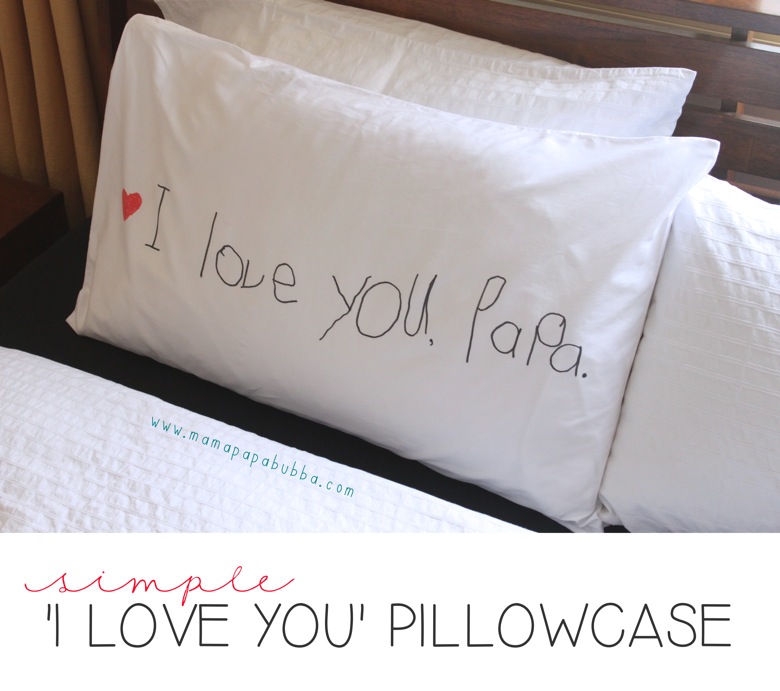 16) Speaking of sentimental gifts, this "I Love You" Pillowcase is adorable! How precious would this be?! You can see Mama Papa Bubba's tutorial here.
17) Here's a practical (yet fun!) gift: DIY Mini Pallet Coasters! These are coasters (made from craft sticks) designed to look like little pallets. Boxy Colonial also shares a cute coaster idea here.
18) Check out these fun Flavorful Spoons that are perfect for coffee lovers or anyone who enjoys a hot drink (with a little sweetness added). The directions here are a little more make-it-and-serve-it-now, but the principle remains the same if you were to wrap up the spoons in little clear gifts bags like these and tie a ribbon at the top. These would be great gifts for a coach, teacher, etc!